Memory Lane Cafe enjoys the support of a wide range of individuals in Calderdale. Apart from the volunteers who make each cafe such a success, we receive support from others too. They can be either very talented cake-makers, generous people donating raffle prizes or supporting local businesses who display our posters and sponsor our events.
Then there are "Friends of Memory Lane Cafe" who generously give us money each month to maintain and develop what we do. We are very grateful for all the support that people give us. If you want to join then download and fill in the application form provided below.
Donating through Easyfundraising
We are always grateful for donations of any kind whether it is  money, materials or simply your time.
Making a donation through easyfundraising is quick, simple and 100% secure. Unlike other sites, they don't take a commission on donations or charge us for using their services.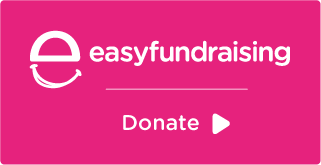 How Does it Work?
Did you know that whenever you buy anything online – from your weekly shop to your annual holiday – you could be raising free donations for Memory Lane Cafe Calderdale with easyfundraising?
There are over 4,000 shops and sites on board ready to make a donation – including eBay, Argos, John Lewis, ASOS, Booking.com and M&S – and it won't cost you a penny extra to help us raise funds.
All you need to do is:
1. Go to https://www.easyfundraising.org.uk/causes/memorylanecafecalderdale/?utm_campaign=raise-more and join for free.
2. Every time you shop online, go to easyfundraising first to find the site you want and start shopping.
3. After you've checked out, the retailer will make a donation to Memory Lane Cafe Calderdale at no extra cost to you whatsoever!
There are no catches or hidden charges and Memory Lane Cafe Calderdale will be really grateful for your donations.
Thank you for your support.